Αυτή η εκδήλωση έχει τελειώσει.
Saturdays: Extra Virgin Olive oil of the finest quality and soap in Neukölln's market at Maybachufer
9 Μαΐου @ 11:00 πμ

-

5:00 μμ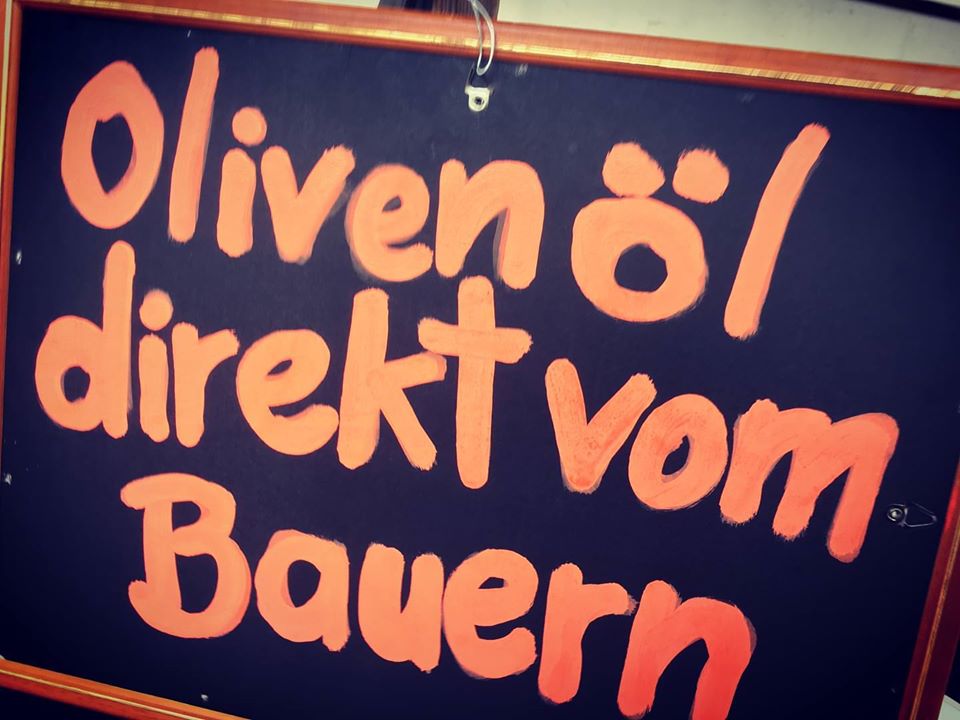 Although our hangout, Laidak cafe, is closed due the corona crisis, you can still find us in Neukölln at the market of Maybachufer every Saturday. We sell as always the finest quality of extra virgin olive oil, directly imported from our farm in southern Peloponnese (region of Laconia) as well as our new product: Soap made with extra virgin olive oil. As for the olive oil, we sell as usual, 1lt and 500ml bottles and 5lt canisters.
Please follow and like us: